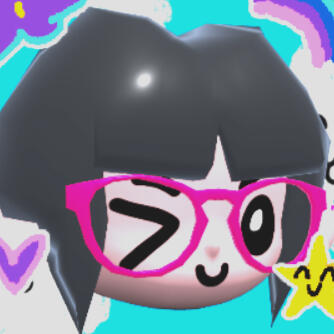 abt me!
i'm australian, my timezone is aest!

i'm gay ass!! very very v gay

i use photoshop, vegas and fl studio quite a lot but im still v v rookie at dem

my pronouns are he/they!!!

i really like old-internet and y2k stuff. some 80s-90s stuff too and some vapor stuff.

i'm active on twitter the most.

my bday is may 15!!
(i'll add more when i think of stuff 2 add >_<)
i make stuff!!
my music stuff:
i make a lot of music, but currently my main 3 music projects are these babys. HATENA, COMPAQDREAMS & bootlegbby. here you can listen to a track from each below!!
HATENA
my more clubby, french house, future funk like music! this is the oldest of my aliases!

(it's pronounced hey-tena (10-uh) btw if ur wondering!)
COMPAQDREAMS
side project of staticy vapor vhs pop hip hop goodness i started a month or two ago, currently my newest alias, you can only find tracks on soundcloud currently
(no bandcamp yet!!!)
BOOTLEGBBY
my hip hop project, i like to change up things w every release so every album sounds somewhat different!!
---
my art stuff:
it's a lil hard to post art on carrd cuz of size limits n stuff but i do do a lil graphic design (if u even call it dat) as a passtime! here is some of my stuff
currently i'm not taking commissions or doing art for anyone (and i don't think this will ever be the case) but if i open up ill update this page!
i listen 2 a LOTT of music!!!
some of the stuff i like includes:
hip hop (and a bit of rap)

a LOTTTTT of electronic!!

vaporwave

pop (a lot of 2000s era stuff like britney yea yea yea.)

french house (and related stuff to that matter)

a lil bit of rock (mostly shoegaze rn, still growing to like it)

plunderphonics

a biiiit of experimental stuff (wonky stuff and related)

some ambient (and drone), albeit the genre still isnt really my cup of tea yet

weird sad stuff lollllll

jungle, dnb, all dat stuff!!!
i collect music on physical media too! its usually just cassettes and vinyl i get but i get the occasional minidisc or cd or whatevs too!!

click my bandcamp fan page button or discogs one to check up on some of the things i have in my possession rn! i also have my rym below so u can see more of my taste, feel free 2 add me!